Welcome to Buettner Farms Website! Buettner Farms is proud to offer top quality mallard ducks. We raise all of our ducks from the egg to flight - the way nature intended free range and wild! Ducks are available year around and delivery throughout the United States is possible. We have decades of experience in raising, transporting, and servicing all aspects of the gamebird industry.
Contact
us today your flying mallard needs!
History
Larry Buettner was always interested in wildlife and hunting. His love of wildlife led him to convert his family dairy farm into Outdoorsman Hunting Club - one of the first licensed shooting preserves in Iowa. Along with raising gamebirds for hunting he was asked to take over servicing birds for 6 AKC Field Trials in the upper Midwest. Larry worked very hard to provide high quality birds and go the extra mile to help his customers. Soon, Larry's reputation had grown and he and his father Rolland Buettner sold off their dairy cows and expanded the game bird business. Today, Larry's sons Kiley, Beau, and Kenley continue that tradition of fine quality and customer service. We are happy to provide thousands of birds for hunting, dog training, and dog events throughout the country.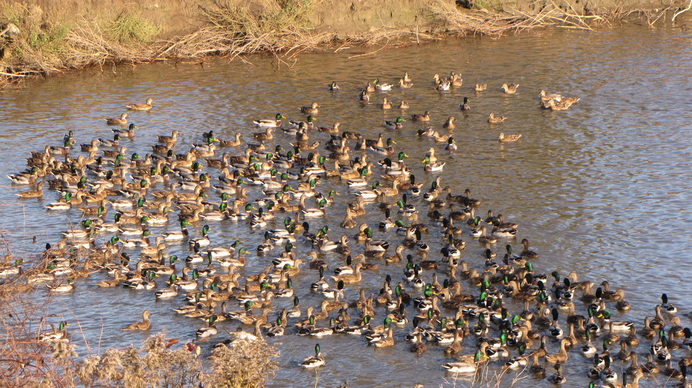 Quality
The Buettner family has been perfecting the method or producing top quality flighted mallards since 1967. We have learned a lot along the way! In fact, the main difference between Buettner ducks and wild mallards are the clipped toe that marks them as domestic! Nature has provided the best blueprint on how to produce a top quality mallard and we do our best to mimic that method. Buettner ducks are free ranged on one of our dozens of wetlands until they are captured for delivery - just the way nature intended!
Value

We work hard to keep our costs down and have developed a very efficient production method. We control the entire process from egg to flight. Because Buettner ducks are raised on the water they develop feathers faster and better than traditional fat pen raised mallards. Raising ducks on water seems like common sense as the ducks develop their own natural oils and strong flight feathers much quicker than in a barn. This also allows to keep our feed prices down - the biggest input cost in the gamebird industry. Fully feathered and oiled ducks are more durable - giving you the best "bang for your buck"!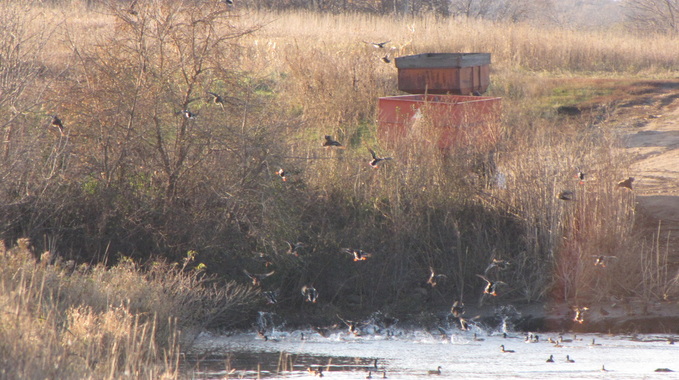 Delivery Service
We have delivered ducks across the entire United States - logging well over 3.5 million miles in the process! We would be happy to arrange delivery for large shipments to anywhere. Currently we have regular delivery routes in 20 states in the Midwest and South, we would be happy to add your order to our truck shipments! We ship year round. Our experience and equipment allow us to delivery top quality birds to your door every time!
Contact Information